Eunie Smith is the President of Eagle Forum.
She has served on the National Eagle Forum Board since the Board's inception in 1975 and as First Vice President since 1996 on Phyllis Schlafly's recommendation.
She is a cum laude graduate of Vanderbilt University where she was Vice-President of the Women's Student Government Association. Her volunteer activities in Alabama began with the Junior League, other service organizations, her church, and her children's schools. As President of Pro-America (1970), she invited Phyllis Schlafly to speak in Birmingham. In 1972, Eunie co-founded Alabama Stop ERA, which she chaired for its 10-year existence. She was a founder of Eagle Forum of Alabama (1976) and is its longest serving President. She was President of the Womens' Committee of 100 for Birmingham. She was Chairman of the Ethics and Religious Committee (2011) of the Southern Baptist Convention. She currently serves as a member of the Alabama Supreme Court Standing Committee on Judicial Ethics (2008-2016). She is the recipient of numerous awards for her lifetime of volunteer service including a 1992 Joint Resolution by the Alabama Legislature "for outstanding service in support or pro-family and pro-life causes". In 2016 she received the "Salt and Light" Award from ALCAP (Alabama Citizens Action Program).
Eunie is the widow of former U.S. Congressman Albert Lee Smith, Jr., the mother of three and grandmother of six. She was singularly honored by Phyllis Schlafly in 2014 with the Eagle Forum Homemaker of the Year Award.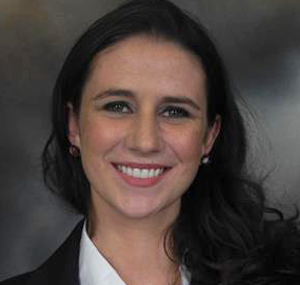 Deborah Love is the Executive Director of Alabama Eagle Forum.
Deborah Love grew up in Shelby county, Alabama. She graduated Cum Laude from Huntingdon College where she majored in History. During college, Deborah founded and served as a President the Students for Liberty at Huntingdon. As President, she organized and hosted grassroots political events and demonstrations such as "Grave Yard of Innocence" to promote awareness and discussion about abortion as a human rights violation. Before graduating Deborah worked as an  intern for Senator Jeff Sessions, completed the Alabama Law Institute Legislative program on Goat Hill, and worked with the Eagle Forum Education Center and Legal Defense Fund in Saint Louis. Deborah also received the Eagle Forum Collegians Scholarship award for Conservative activism. After working as a TV production assistant Deborah was asked to host the TV show "Joy in our Town" on channel WMCF-45 in Montgomery. The show focused on community affairs including current events, politics, and health issues facing the community.
Deborah then graduated from the Thomas Goode Jones School of Law Jones in 2014. Deborah has clerked for the Honorable Judge Charles Price, Maxwell Air Force Base Legal Office, and several leading Alabama law firms. Deborah also volunteered to help legal organizations focusing on religious liberty, served as President of Jones Federalist Society, and has taught high school students in the fields of history and religion.
Deborah's work has been featured in the Birmingham News, Alabama Political Reporter, Education Weekly, ABC News, as well as numerous state and national media outlets. Deborah has testified on important public policy issues impacting families on behalf of Eagle Forum of Alabama before the Alabama Department of Public Health, Alabama State Board of Education, Alabama House, Alabama Senate and local government agencies in Alabama. Deborah is most excited about engaging concerned citizens regarding the American political process and working to restore individual liberty in all areas of public policy. Deborah enjoys road trips with her husband Billy and their Siberian Husky named Balto.
Melody Ciamarra is the Office Manager/Bookkeeper at Alabama Eagle Forum
Melody has been with Eagle Forum of Alabama part – time since March of 2008. She received her Bachelor's degree from UAB with a Major in Health Education and Minor in Psychology. A conservative from a young age, she became increasingly involved in public policy after college. She volunteered in local campaigns, attended Eagle Forum functions and supported other conservative causes. Melody served as a Policy Analyst with the Alabama Policy Institute and Administrative Assistant to former Jefferson County Commissioner Bettye Fine Collins prior to coming to Eagle Forum of Alabama. She served as a member of the Jefferson County Republican Party, and its Steering Committee, and also the Alabama Republican Assembly. She served as a member of the Alabama Republican Party's Resolutions Committee. In 2004, Melody was elected an Alternate Delegate to the Republican National Convention in New York.
Melody is married to Michael Ciamarra. In addition to working with Eagle Forum of Alabama, she takes care of her extended family.
JOIN OUR MISSION
Be a part of the movement and participate in building a better future for our country! Join this historical effort and stand up for the values that make our country great. Make a difference.