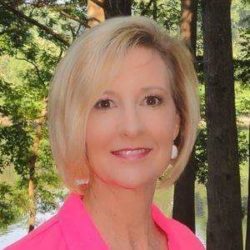 Alabama Today posted an article yesterday entitled,
"Tea Party Activist Becky Gerritson vs Baron Coleman: An absurd fight against his First Amendment Rights".
The Gerritson vs Coleman issue has nothing to do with "freedom of speech" or the U. S. Constitution. It doesn't even primarily have to do with Coleman's offensive language towards women. What it does have to do with is holding people accountable when they go on the public airways and make false statements in order to hurt an organization.
After reading the Alabama Today article it is clear that neither the author nor Mr. Coleman himself recognize why an Alabama bar ethics complaint was filed against him and why he should be held accountable for false statements.
I am Becky Gerritson, the Executive Director of Eagle Forum of Alabama. Eagle Forum is a Christian, pro-family organization that upholds conservative principles like limited government, lower taxes, personal responsibility, and we promote public policy that protects and strengthens the nuclear family.
HOW THE "FIGHT" BEGAN
On May 28th I testified before the AL House Health Committee against SB236, the bill to legalize medical marijuana. I testified at the public hearing because there were several problems with the bill which I identified in my testimony and then offered ways to make the bill better. Later that night WSFA, Montgomery's NBC affiliate, showed a clip of me testifying for a few seconds, although you could not hear my testimony.
The next day, May 29th, Baron Coleman, the host of News and Views radio show, went on the air and lied about what I said in my testimony. He said that I said, "There were no known benefits to medical marijuana." "…and it leads to like black tar heroin." I said nothing of the sort and actually praised the current cannabis oil trial at UAB and recommended extending it. Not only did Coleman lie about my testimony, but he also proceeded to call me "a big pharma whore" multiple times. (Transcript/Audio here)
The next day, May 30th Coleman continued his rant and "promised" his listeners that Eagle Forum was taking money from big pharma for my testimony. Again, completely baseless and false. It's one thing for comments to be "offensive" like calling a woman a whore. I can handle that. But the more significant issue is having to endure completely baseless and false statements that disparage our organization.
Mr. Coleman's false statements matter. Eagle Forum is a non-profit organization. We rely solely on donations from our supporters to fund the work we do to protect and strengthen families and promote our conservative values. We work diligently to research issues and create policy based on facts. So when a radio host broadcasts on the air that we have said things we haven't and then falsely states that we were paid by big pharma (or any other interest group) for the position we took on an issue; it is my right and my duty to stand up for truth and call out the lies. So, that's what I did.
WHY FILE AN ETHICS COMPLAINT?
Attorneys in Alabama have ethics rules they are required to abide by. His words and actions violated Alabama's Bar Misconduct rule 8.4. Let's be clear, filing an ethics complaint is NOT the same as trying to take away someone's law license. I'm not known as vengeful nor am I the kind of person who tries to destroy someone with whom I disagree. But I am compelled to stand up to injustice. The bar complaint was a private matter and was never intended to remove Coleman from practicing law but rather a way to hold him accountable. These are the very standards which Mr. Coleman agreed to follow when he became an attorney.
The AL Today article claimed that I was trying to "silence" Coleman. I did alert the radio station owner and Coleman's sponsors to his comments with a copy of his own words. Because Eagle Forum is an advocate for free speech, we intentionally did not call for a boycott nor make public comments. I just wanted them to know that he was spreading false information about Eagle Forum under their name. It was clearly their decision on whether to continue to support his show.
COLEMAN REACTS ON AIR TO THE ETHICS COMPLAINT
When Coleman found out that I had filled the bar complaint he then went on the air and publicly threatened me. The following venomous rant was due to our privately calling out his false statements. The audio is worth listening to because the tone reveals so much. He goes on for three minutes but here are just some of his choice words about me that he said on the air:
"I'm going to destroy this bitch. I'm going to absolutely destroy her. Her life will never be the same. I'm going after her. I'm going after her organization. I'm going after her national organization…. I'll lose everything destroying your life. I will lose absolutely everything in search of making sure your life is hell. … Fourteen different chapters will be sued. Her life will be over. She will be begging me to go away in due time… I'm smarter than you guys are and I will blanking destroy you and everything you hold dear. If you threaten me, I will burn at your damn house to the ground."
An hour later he made more threats. Here are just a few of those statements: "But when you come after me I come after you 10 times as hard. And I will never give up. I'm just warning you. I will never give up. You can pay me to go away but short of that I will never go away. I never, ever, ever give up. And I win….
Please note that Mr. Coleman said that he himself could be paid to go away!!
Again the next day, he continued threatening to destroy me and Eagle Forum. Some choice words from that rant include: "…there's gonna be some real fireworks across the state the in near future. Someone's proud organizations are gonna be brought completely to their knees and bankrupted. Someone, a great conservative activist around here will be brought completely to their knees and bankrupted, destroyed and humiliated. Because that's what I do. I don't ____ around. You step into the ring with me I will destroy you period."
Baron's hateful, arrogant response confirmed to me that the original ethics complaint I filed was just.
REPORTER GOT IT WRONG – EAGLE FORUM DIDN'T TAKE MONEY
Eagle Forum stands for truth and the principles of Eagle Forum are not for sale. In the AL Today article author Apryl Marie Fogel says if you google Big Pharma and Eagle Forum you will see a fundraising event reported by Huffington Post which claims "Eagle Forum" took money from big pharma. However, the groups which did that fundraiser call themselves Phyllis Schlafly's Eagles and Eagle Forum Education Fund both of which are run by Ed Martin. Neither Eagle Forum of Alabama nor Eagle Forum nationally have any affiliation whatsoever with either of those organizations nor the event which they reportedly sponsored. Not surprisingly, other information in the Huffington Post article is also incorrect.
I am certainly not the first conservative Mr. Coleman has vowed to destroy and I'm sure I won't be the last. I am disheartened that even in Alabama civil discourse has succumbed to swearing, name calling, character assassination, lies and more. It's especially damaging when it happens between people who are supposed to be on the same side. I truly hope that conversations on News and Views are more positive in the future.