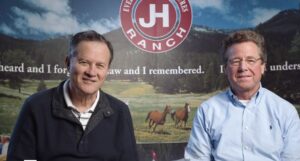 (Click to Watch)
Friends,
What is God doing at this time in history worldwide in this Passover week and how would he have us as His people respond?
On Passover night, all Jews in Egypt were on lockdown because of the plague of the First Born. In fact, the very term Passover – meant that the plague Passed Over the Jewish households. This year too, the nation of Israel will all be in total lock-down – for the first time since the plagues. https://www.breakingisraelnews.com/148293/all-of-israel-to-fall-under-full-curfew-as-soon-as-passover-begins/
Watch this as soon as you can because I believe you will want to share it with family and friends. The messengers are from Alabama and are directors of JH Ranch in California which reaches teenagers from across the nation. Don't miss the short clip after the prayer.
Blessings,
Eunie Smith, President