Join Patriots across the nation to celebrate Constitution Day on September 17, 2013.  Alabama's event will be held on the Alabama State Capitol steps and grounds from 10AM until 1PM.  Topics to be discussed are the U.S. Constitution, the IRS, Common Core and Impeachment.  Click on the flyer below for more information.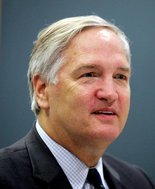 STATEMENT OF ATTORNEY GENERAL LUTHER STRANGE
Regarding Reported Political Targeting by IRS
           In light of the recent news reports and the IRS' own admissions, I am calling on any 501(c)(4) organization in the state of Alabama that believes it has been unjustly targeted by the Internal Revenue Service to contact my office at 334-242-7300.
Americans don't expect to be singled out and punished for their political beliefs, and for any government agency to do so threatens the most basic foundations of our republic.  Despite the waffling from the White House, it appears the IRS sought to systematically harass American organizations seeking to exercise their free speech and association rights.
This situation demands full accountability from the IRS and procedures to ensure that safeguards are put in place so that this type of egregious abuse of the public trust does not occur again.  It only makes sense for the President to appoint a special prosecutor to fairly and impartially investigate these troubling allegations to determine who directed these activities and if anyone in or associated with the White House knew of these activities and failed to stop them.
________________________________________________________________________________________________________________________________________________________________________________
See also, Congressman Mike Rodgers' statement on the IRS targeting below…
http://mike-rogers.house.gov/press-release/irs-targets-conservative-groups-rogers-asks-who-else