Click to watch 1 minute clip regarding this decision.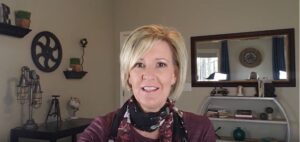 The Governor has heard our concerns about the proposed 2019 Alabama math standards and has postponed the state school board's March 14th vote. In her letter to our State Superintendent she states, "Despite the thorough work of the Committee, there continues to be questions arising from concerned citizens regarding some of the details in the proposed 2019 Alabama Course of Study: Mathematics. I believe their questions and concerns deserve further consideration and careful review, particularly regarding references to "Common Core" standards. Therefore, I am requesting that you withhold any recommendation on the newly proposed Alabama Course of Study: Mathematics until further review is completed."
Eagle Forum of Alabama thanks you for your calls to the state school board and the governor. We will continue working on this issue and will keep you updated. To see documents which we provided to all state board members on the failure of Common Core math in Alabama and the nation and to see our recommendation to replace Common Core with proven standards, go here.