Support Eagle Forum of Alabama
Become a Member
Volunteer
The mission of Eagle Forum of Alabama is to equip and activate citizens with timely information from a conservative, constitutional point of view on public policy issues that affect the family.
Events
Vulnerable Child Compassion and Protection Act (VCAP) What You Need To Know
Recommendations for Voting on the State-Wide Ballot Amendments
READ MORE
Below are explanations for the state-wide amendments that everyone will see on their ballot. Local amendments are not included but sample ballots can be found here by county. These recommendations are not "official". They are formed by consensus of our legislative team and we are comfortable sharing them with you. We hope they are helpful. The italicized words are what you will see on the ballot. Our comments are in red. QUICK REFERENCE: Amendment 1: YES Amendment 2: NO...
September 29, 2020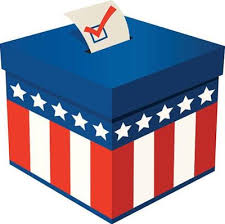 2019
NATIONAL & INTERNATIONAL IMPACT
Hand-picked by the White House to attend policy briefings between senior White House staff and a small number of conservative organizations.
Hosted a national Secure the Grid Press Conference on the AL Capital steps with pre-eminent authorities on Electromagnetic Pulse (EMP) including Ambassador Henry Cooper, General Ken Chrosniak, Frank Gaffney and others.
After passage of the AL Human Life Protection Act, EF participated in multiple foreign TV and radio interviews encouraging pro-life policies in England, Sweden, and Germany.
EF leaders attended the 2019 Coalition to End Sexual Exploitation Global Summit in DC. Afterwards, Eagle Forum was instrumental in coordinating meetings between EF and the National Center on Sexual Exploitation with high level officials at the U.S. DoJ to encourage enforcement of current obscenity laws which will greatly reduce vile pornography that is destroying our culture.
14 Alabama Eagles attended Eagle Council 2019 in DC where we networked with other EF state leaders and learned how to combat threats facing our nation. We visited with all Alabama House and Senate members in their offices about numerous issues.
STATEWIDE IMPACT
Significantly increased our volunteer "boots on the ground" in Montgomery which lead to a daily presence at the State House during the 2019 legislative session. We regularly participate in meetings of the AL State School Board, AL Charter School Commission, AL Human Trafficking Task Force, Medical Cannabis Study Commission, AL Fair Ballot Commission and more.
Hosted a Legislature 101 Seminar at the State House to educate the public on how the legislature operates, how to use of the legislative online system and how to engage as citizen activists.
EF's briefing to the Governor and other officials resulted in the State School Board's postponement of the adoption of the new Math Course of Study that actually doubled down on Common Core's failures.
Drafted the Campus Free Speech bill which now protects and empowers students who exercise their First Amendment rights when speaking against leftist, socialistic and anti-Christian agendas.
Strongly supported and helped educate legislators on the AL Human Life Protection Act. EF promoted, spoke at and documented online the inspiring Students for Life Rally on the Capital steps.
EF is a member of the Anti-Human Trafficking coalition that helped educate legislators about multiple bills introduced to curb human trafficking. In 2020, EF will introduce an important initiative to address pornography use which has become a national public health crisis.
Produced a weekly legislative email on our priority bills throughout the 2019 legislative session.
Started a new Teen Eagle (TE) chapter in Montgomery and continuing to grow the Pelham chapter. EF plans to add TE internships at the State House during the 2020 legislative session.