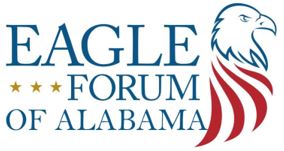 ALABAMA LOTTERY TOWN HALL ON ABC 33/40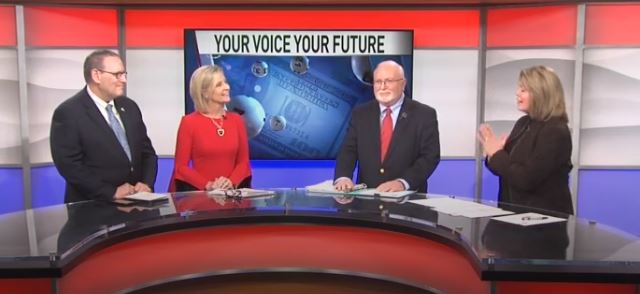 Eagle Forum Participated in a Lottery Town Hall on ABC 33/40
This Town Hall: Your Voice Your Future program focused on why Alabama is the only southern state now without a lottery, what it would take to make the change, and how current laws and politics factor into the current status. It's a complicated matter and this panel explains the intricacies as well as the pros and cons for our state.
Click the picture to watch. Use time marks listed in each section if you don't have time to watch in its entirety.
Part 1: (Min: 0:00-7:15) Introduction of the Lottery in AL Pam Huff ABC 33/40 Host/Moderator and comments from Sen. Del Marsh
Part 2: (Min: 9:17-28:30 ) The Legal Aspects Panelists: Paul DeMarco, Former Legislator, Chairman Jefferson Co. Republican Party and Glenn Murdock, Former Alabama Supreme Court Associate Justice
Part 3: (Min: 30:29-49:40) Pros and Cons Panelists: Steve Griffin, Alabama Silver Haired Legislature, Becky Gerritson, Alabama Eagle Forum, Dr. Joe Godfrey, Alabama Citizens Action Program
Part 4: (Min: 51:41- 59:51) Conclusion Pam Huff ABC 33/40 Host and Lauren Walsh ABC33/40 Political Reporter.
VIEW PREVIOUS 2020 AL LEGISLATIVE UPDATES
FORWARD THIS EMAIL TO YOUR FRIENDS.
JOIN OUR EMAIL LIST HERE.


Eagle Forum of Alabama's public policy work for Alabama families is made possible by generous donations from our supporters. Help us as we stand strong fighting daily for liberty.