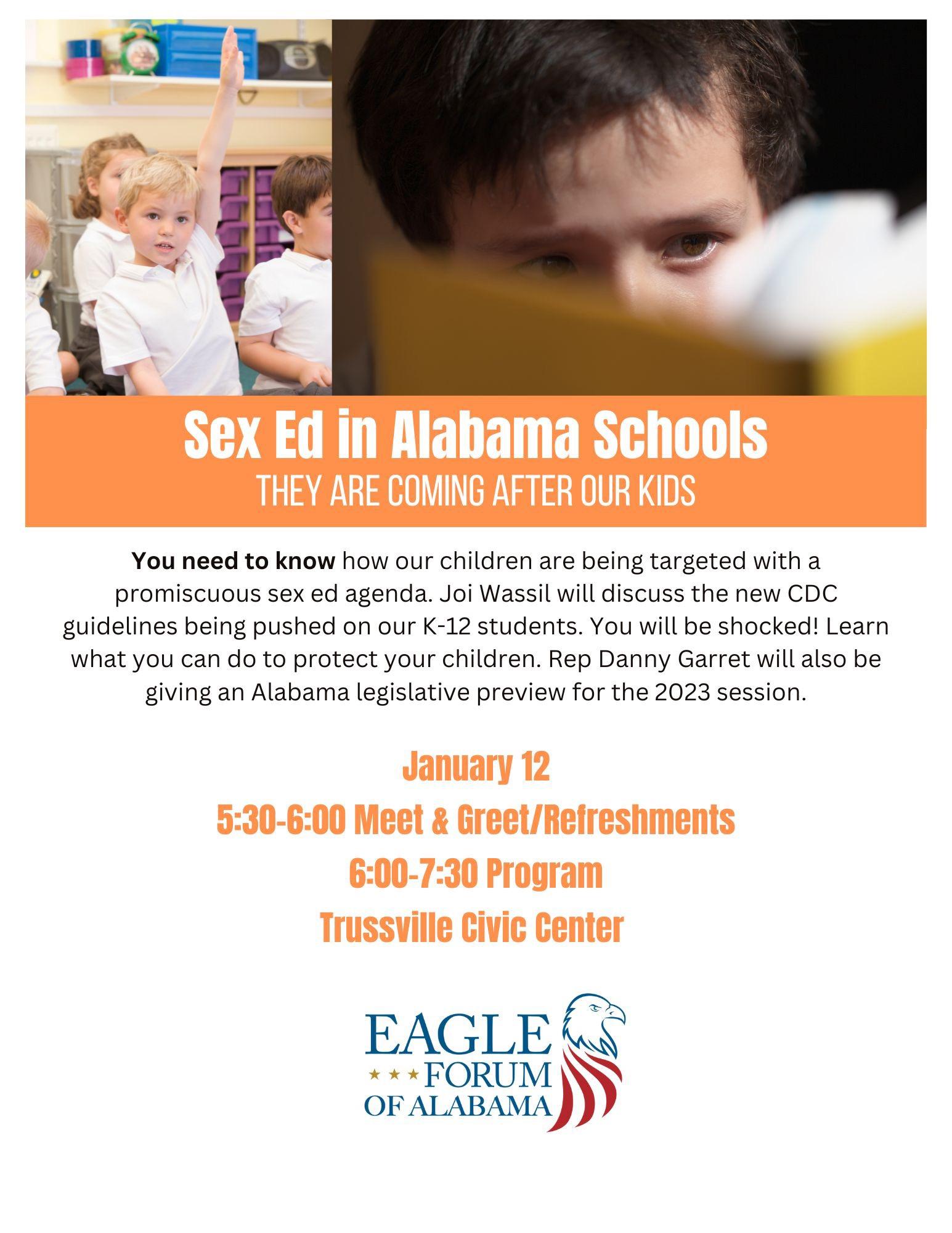 You need to know how our children are being targeted with a promiscuous sex ed agenda.  Joi Wassil will discuss the new CDC guidelines being pushed on our K-12 students.  You will be shocked!  Learn what you can do to protect your children.  Rep Danny Garret will also be giving an Alabama legislative preview for the 2023 session.
5:30-6:00 Meet & Greet/Refreshments
6:00-7:30 Program
The views expressed in presentations made at EFA meetings are those of the speaker and not, necessarily, of EFA. Presentations at EFA events, or the presence of vendors at EFA events, does not constitute an endorsement of the vendor or speaker's views, products or services.