PRICE: Parental Rights In Children's Education
This info will change as the bill moves through the legislature.
We will do our best to keep this page updated.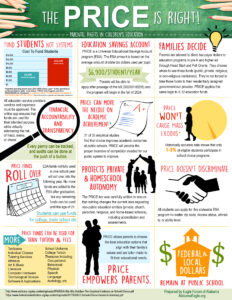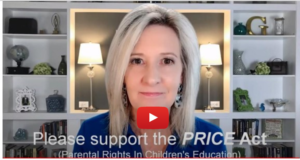 What is the PRICE Act?  Click to watch.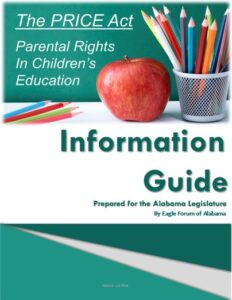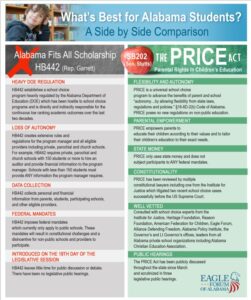 See Detailed Comparison PRICE Act vs HB442 with bill line numbers (5.15.23)
PRICE Flyer #1 (with bullet points on back) (Updated 4.4.23)
PRICE Act PowerPoint Slides (Updated 4.4.23)
READ THE PRICE ACT: SB202 HB295
REBUTTAL to Scott McDonald's email alert titled "PRICE Act Con Job"5.2.23
EFA Rebuttal to John Birch Society Alert Against the PRICE Act 
Guide to School Choice in Alabama
NEWS CLIPS
"3 Big Lies About School Choice" Click to watch.
Difference Between Vouchers, Tax Credit Scholarships and ESAs. Click to watch.